On November 3, 1998 Hawaii District 5000 Rotarians undertook a huge project to place Kid's Voting polling places in every regular polling place in the entire state, as well as getting voting information to all schools several months before the election, so that the process could be taught by Hawaii teachers.
These picures were taken at Konawaena High School, on the Big Island of Hawaii, where the Rotary Club of Kona Mauka, and the Kona Rotary Club Facilitated the process, and the Konawaena 4H and Interact Clubs actually formed the group which joyfully carried out all the actual Polling Place work.
I was so moved, I wrote the poem herein, after I returned home from this beautiful experience which, I am sure, will become a tradition in Hawaii Rotary.
Richard Harrison
Kona Mauka Rotary Club
November 4, 1998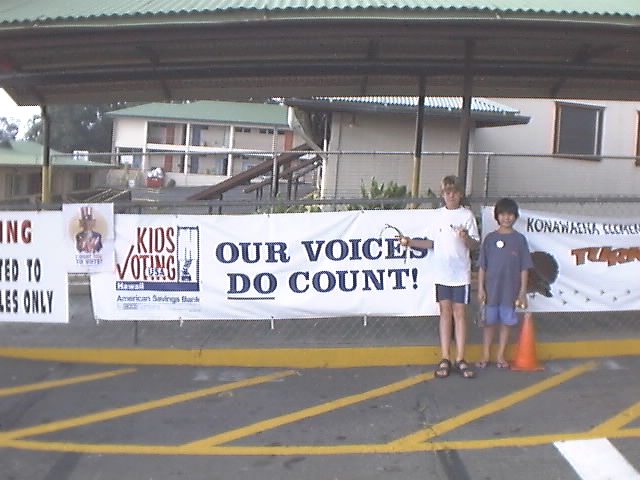 Two Voters Outside the Polling Place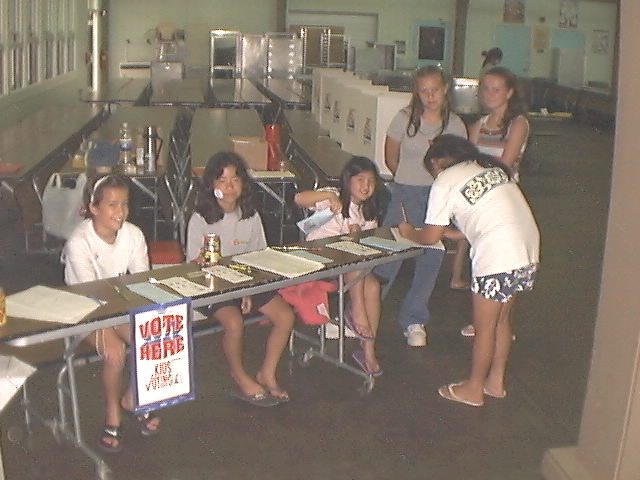 Registration Desk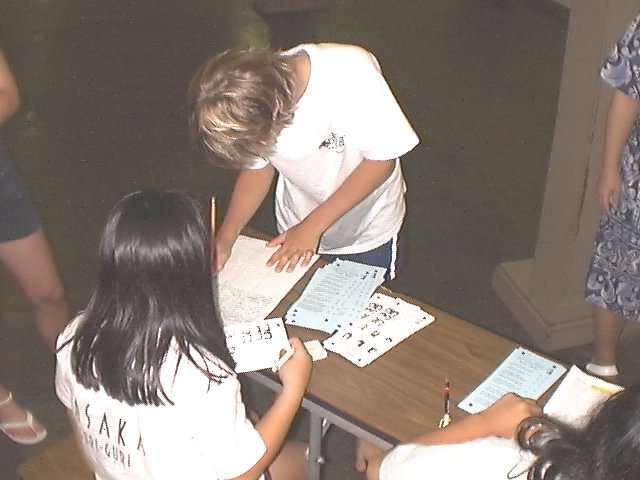 Signing In and Getting Your Ballot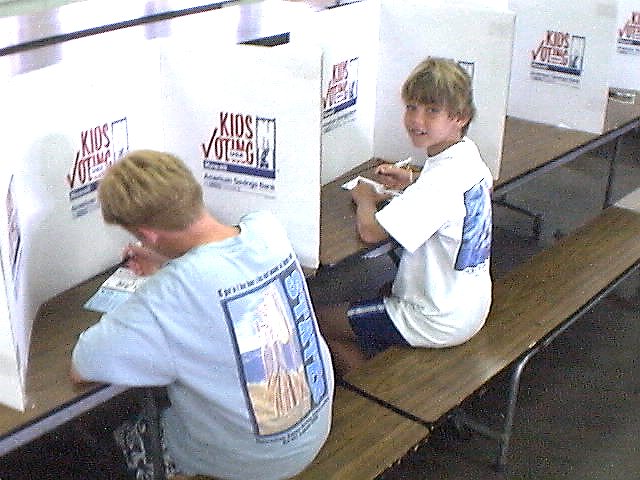 Filling Out Your Ballot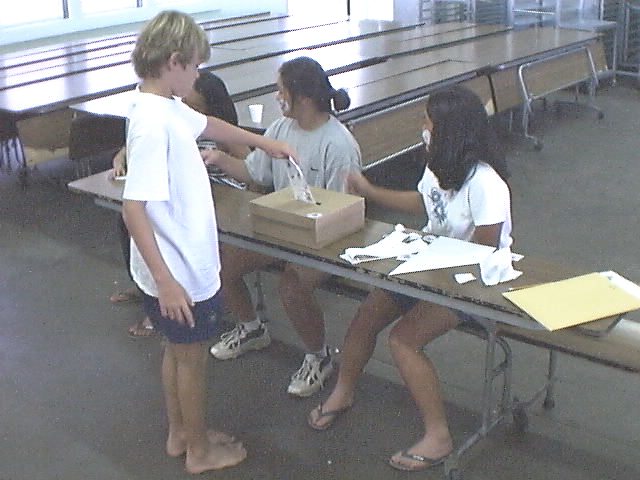 Ballot into the Official Ballot Box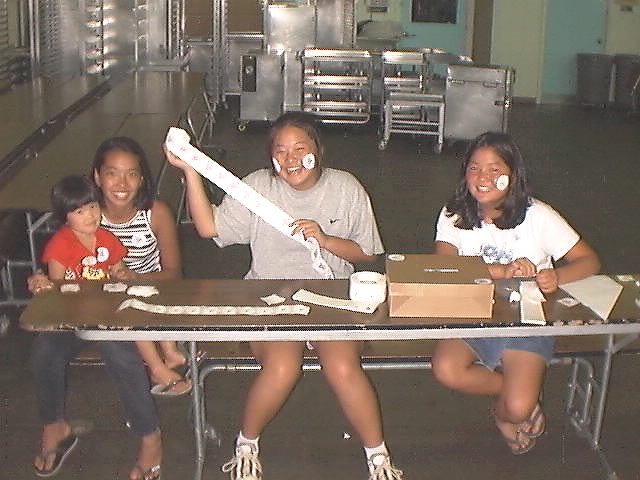 The Happy Ballot Box Crew
Happy Kona Mauka Rotarian Daryl, Who Smiles for All of Us!
'birth'
this day was blessed
with the laughter of children
learning to make a difference
in a world where few care to make any at all
I saw them
eyes wide with excitement
as they registered each other
signed
voted
and talked of the process
with their friends
and with the parents
they had walked in with holding hands
who had always cared what kind of world
they would inherit
-parents who now knew
with gladness in their hearts
that the process of claiming ownership
to this vibrant garden of promises
had on this very special Tuesday
most radiantly begun
it was a good day
for all of us
for those green growing beginnings
for the turning of seasons
and as we grow through this giving
you and I and all the young and old children of this new Hawaii
now share the secret key
that for every sunset of this dance
every stumble in our stride
there follows a brilliant dawn
painted in the embracing colors of conviction
on the deep infinite sky of promise
Written this Election Day, November 3, 1998,
in reference to Rotary District 5000's far-reaching,
state-wide 'Kid's Voting' project......
Richard Harrison 11/3/98
Kona Mauka Rotary
Back To Richard Harrison's Homepage