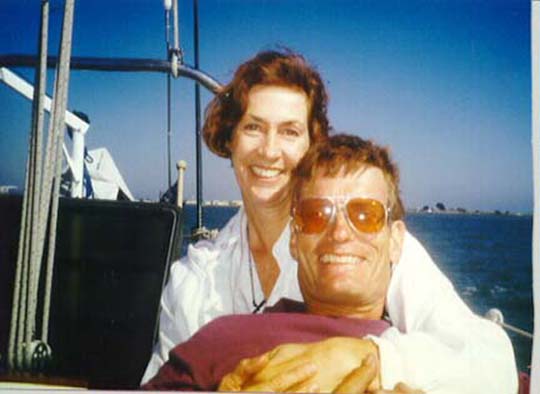 'dance'

yesterday was full of dancing


like all of our days have been lately
in this glorious tango in which we live

ben performing katas
of purple belts and putting first things first
makes the hearts of these proud parents
dance with happiness and light

and you
spinning me out onto the dance floor of life
with those beads of light bouncing off our bodies
makes me reach out and welcome those points of light
as they flow into my body and merge with yours

points of light

an apt description of the love i feel
for this man who is full of light and love
this man who stands beside me
through all the pain i feel
kissing my tears away and making me laugh with joy

i grab your hand
as we both rush out onto the dance floor
anxious for life's next song to begin
so we can laugh and move and throw back our heads
into the shimmering light
that beams down on us from above





to richard, you are my lover, best friend, confident and soulmate
and i love you very much, karen 10/98


=====

'rejoices'

my soul rejoices
in this season,
this very spring of my being.
under this fallow ground
long awaiting sails are awakened to strain lines
pulling ahead
to vibrant awareness
as i lean into the breathless wildness of this wind.

oh breath
this deep breathing of love
stretching me
as if these lungs had forgotten their usefulness
to this soul
lying dormant below the surface of being
but suddenly this soul was awakened from that dream
and looked into the eyes
of light
personified
in you

my god
what wondrous mischief
is lighted by your smile.
my heart sings sacred songs
channeled from that vault of joy
that must be the source of the All
and
in the midst of this wonder
we ride the wing of joy
and laugh until tears come
and
o sweet jesu
each shared day
every single word
each sacred gift
we receive
is love

i
can't imagine
a universe
without you.......

To Karen with all my love---rh 98





Back to Richard Harrison's Homepage...although this is pretty homey to me....